Photofish Flatnose Shad Bass 12,5cm,16gr, 2-pack
NEW SIZE ON FLATNOSE SHAD! The Flatnose Shad JR from Edvin Johansson is a perfect zander and pike snack! The Flatnose Shad JR is the smaller version of the Flatnose Shad.
Flatnose Shad JR 12,5cm fits perfect with a normal jighead 5/0, choose beteween 14 different colors and be prepared for catching fish!
12,5cm, 16gr, comes in 2-pack.
Vorlagen für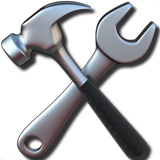 PHOTOFISH
kürzlich abgeschaut/ kürzliche angeschaute Produkte